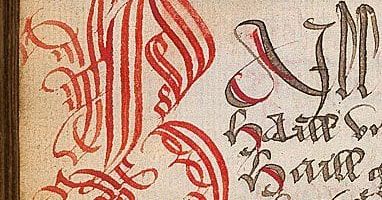 We are excited to start up scribal workshops again!
This will be the first one in the monthly series of workshops. As we progress through our workshops we will cover all aspects of pre-17th century calligraphy and illumination.
Where: Blend: Coffee + CoWork, 6808 4th Ave, Brooklyn, NY 11220
When: Sunday October 16, 2022, beginning at 2 p.m. to 4 p.m.
Public Transit: R train to Bay Ridge Ave (the shop is on the same block as train station exit)
The workshop will be at Blend Coffee and Cowork. It is a great local coffee shop with delicious brews, yummy treats and plenty of work space. We have access to the space in exchange to patronizing the coffee shop.
We will talk about different materials and tools that we use and set some group and individual goals for ourselves.
Bring your scribal kits if you have them and feel free to bring any projects you may be working on.
Please R.S.V.P. by Friday 10/14 via email to Voevoda Lada Monguligin so we can give the coffee shop a headcount.
Garb or Historical Costume is not required.
Look forward to seeing everyone!
-Lada
Health acknowledgement
Although the SCA complies with all applicable laws to ensure the health and safety of our event participants, we cannot eliminate the risk of exposure to infectious diseases during in-person events. By participating in the in-person events of the SCA, you acknowledge and accept the potential risks. You agree to take any additional steps to protect your own health and safety and those under your control as you believe to be necessary.