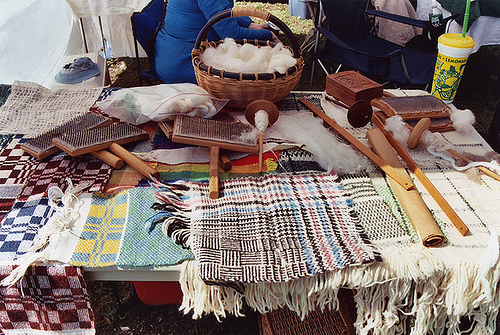 Østgarðr will be demoing the best of our fiber arts at the Kings County Fiber Festival hosted by the Old Stone House in Park Slope Brooklyn.
Where: Old Stone House in Brooklyn (Washington Park) 336 3rd St, Brooklyn, NY 11215
When: Saturday, October 8, 2022 10 a.m. to 5 p.m
Come to support your fellow Østgarðri as we demo our crafts, show off our Fiber Arts and maybe help our some of the Merchants that will be helping to put on a great festival.
SCAtian's who wish to be demonstrators must email the demo organizer, Lord Ragnarr Bliskegg, to get details for demonstrator arrival and setup.
Learn more about the Fiber Festival here: https://www.kingscountyfiberfestival.org/