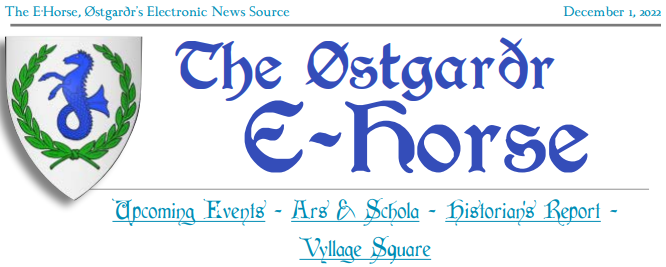 Come read The E-Horse, Østgarðr's Electronic News Source!
This issue, Volume 16 – Winter 2022, includes:
The Tasting Room: We Wish You a Merry Hippocras!
Vyllage Square: Ragnar Bliskegg on Simply SCAdian
Download the E-Horse in PDF format here.
If you have any difficulty viewing it or if you would like an email subscription please contact chronicler@ostgardr.eastkingdom.org.