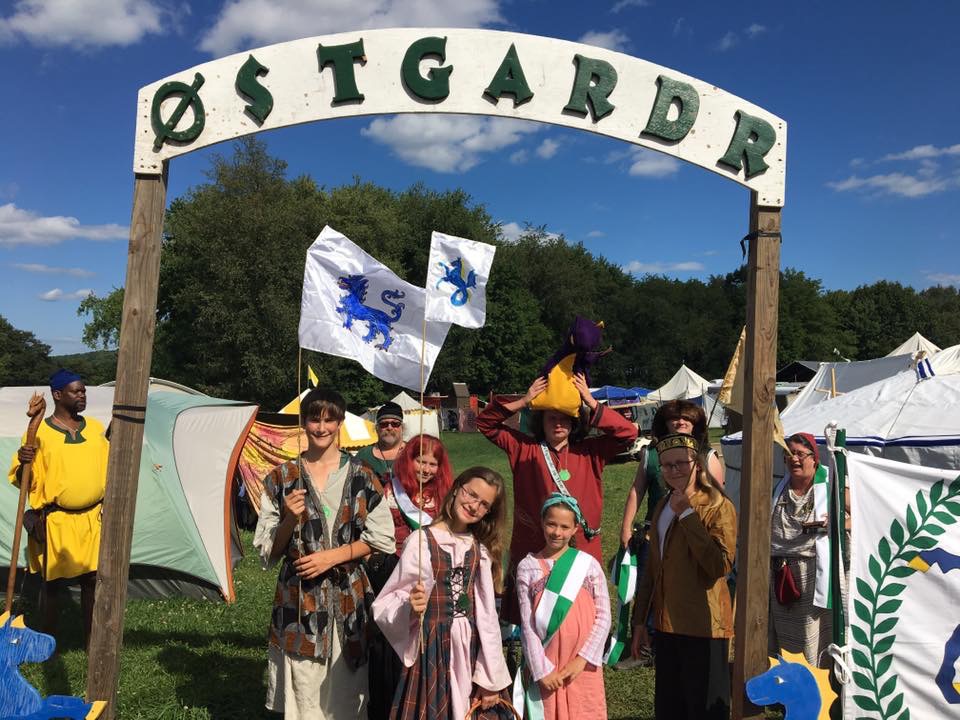 Greetings!
Hard to believe, but Pennic 50 is less than 100 days away!
We are expecting a larger-than-usual Ostgardr camp, and we already have quite a number of registered campers and requests to join our camp.
Some quick notes regarding Ostgardr Pennsic camping.
Brandrr is our land agent. Brandrr will secure prime real estate so we have enough campable space for all of us. Thank you, Brandrr, for taking on this role.
Mathghamhain Ua Ruadhain is our camp master. He will work on the camp layout, organize camp needs and be responsible for collecting camp fees. We appreciate Mathghamhain agreeing to take on this responsibility.
We are grateful Hrefna Aronsson volunteered to organize our Potluck dinner Thursday night of War Week. I hear a pig roast is on the menu!
If you plan on camping with Ostgardr and you are not from Ostgardr, please email your request to Angelica and me prior to registering: viceregents@ostgardr.eastkingdom.org
Please sign up to our Ostgardr Pennsic 50 Camp on Facebook group for camp information: https://www.facebook.com/groups/414618855387861 This FB group will have up-to-date information and is a good place to ask questions.
Please keep in mind online Pennsic registration ends July 6th for unpaid registrations and June 11th for paid registrations. Mail-in registration ends May 31, 2023.
If you do not register to camp with us prior to the paid registration deadline, we will do our best to accommodate your request however, keep in mind you might be sleeping on a slope.
Mark your calendars: On May 24th at 7PM, we scheduled an online Pennsic camp meeting. The meeting is on the Ostgardr calendar and included here. Please make every attempt to attend. We will try to have minutes of the meeting for those who could not attend.
We are very excited to have you camp with Ostgardr and share in the Pennsic 50-Year Anniversary Celebration!
YIS,
Angelica and Sofya
Vicereines, Crown Province of Ostgardr
viceregents@ostgardr.eastkingdom.org
---
Although the SCA complies with all applicable laws to ensure the health and safety of our event participants, we cannot eliminate the risk of exposure to infectious diseases during in-person events. By participating in the in-person events of the SCA, you acknowledge and accept the potential risks. You agree to take any additional steps to protect your own health and safety and those under your control as you believe to be necessary.