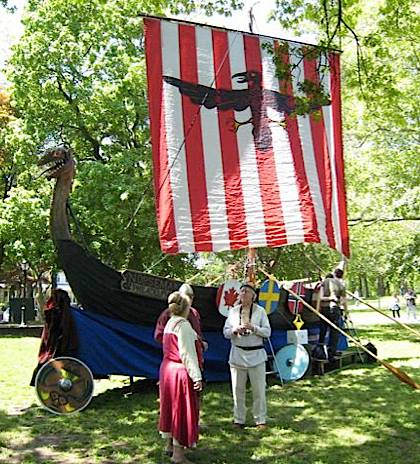 Let us go a-viking!
Join us in Owl Head's Park (68th St & Colonial Rd) with the Scandinavian East Coast Museum to celebrate all things Nordic and beyond within the SCA.
Learn & celebrate history with us!
For more information contact Alexander at fencer@ostgardr.eastkingdom.org or Caitlin
Set up will start at 8:30am. The festival starts at 10am and runs until 5pm.
location: Colonial Road & 68 St &, Shore Rd, Brooklyn, NY 11220
Although the SCA complies with all applicable laws to ensure the health and safety of our event participants, we cannot eliminate the risk of exposure to infectious diseases during in-person events. By participating in the in-person events of the SCA, you acknowledge and accept the potential risks. You agree to take any additional steps to protect your own health and safety and those under your control as you believe to be necessary.