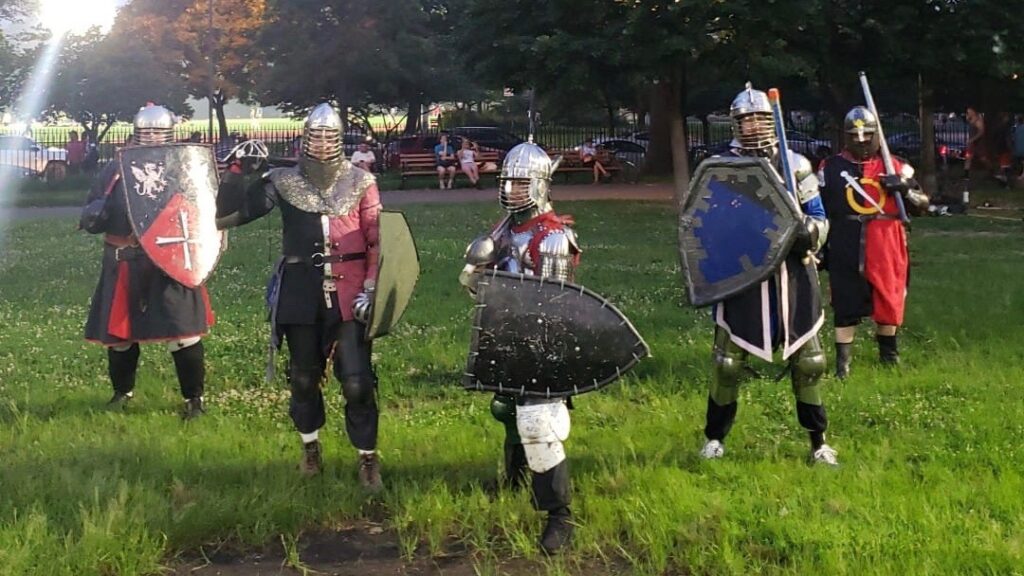 The Crown Province of Ostgardr, flush with enough new fighters to field an ice hockey team, is hosting a "last-chance-before-Pennsic" melee practice, right here in one of the most car-accessible parks in NYC! (which is also less than a half mile from the famous, century-old Bohemian Beer Garden).
This event will have two melee fields, one for armored combat, one for rapier fencing, dedicated to melee training for Pennsic. Both fighting units and individual fighters are invited to attend. The idea is to prepare the new fighters for as much of what they should expect at Pennsic as we can, while the experienced and established fighters and units can practice what they know and try new things before facing the Might of the Midrealm on the field at Cooper's Lake.
We will be holding authorizations at this event.
We regret that there will be no missile or siege weapons of any kind at this practice. The public will be too close and all around us.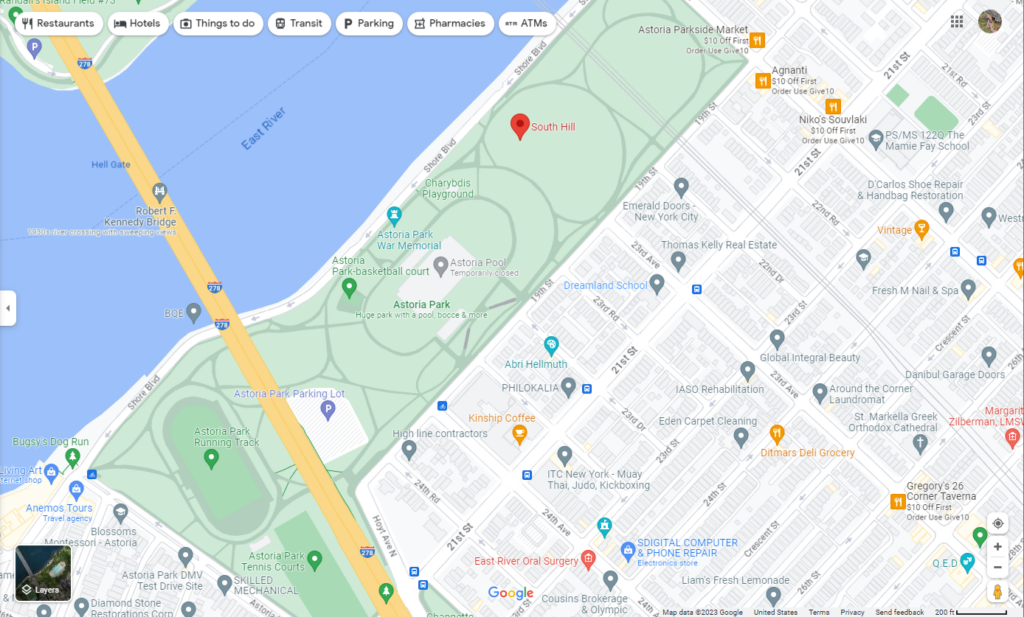 The site is Astoria Park, conveniently located less than a mile from the RFK (Triboro) Bridge. There is a parking lot, not far from the field we have reserved, and an entrance much closer to it, so you can drop stuff at the entrance and then go park your car if you wish.
There is no site fee, as this is a public park. The event runs from 10 AM – 6 PM, with an hour before and an hour after for set-up and cleanup. You may come as early as you like, and stay as long as you want to enjoy the park, because it is quite a lovely park and the sun will rise early and set late.
We are working on the plan for refreshments during the day, but we definitely will be going to the Bohemian Beer Garden afterwards.
---
Although the SCA complies with all applicable laws to ensure the health and safety of our event participants, we cannot eliminate the risk of exposure to infectious diseases during in-person events. By participating in the in-person events of the SCA, you acknowledge and accept the potential risks. You agree to take any additional steps to protect your own health and safety and those under your control as you believe to be necessary.