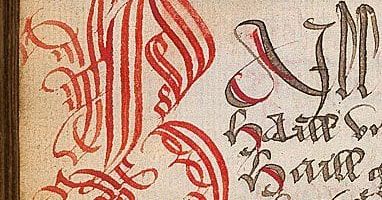 Our next monthly Scribal Workshop is on Sunday 2/12 2pm to 4pm!
As we progress through our workshops we will cover all aspects of pre-17th century calligraphy and illumination.
The workshop will be at City League Coffee Roasters  6808 4th Ave, Brooklyn, NY 11220. It is a great local coffee shop with delicious brews, yummy treats and plenty of work space. We have access to the space in exchange for patronizing the coffee shop.
We will continue to work on our gothic textura quadrata calligraphy. Handouts and starter materials will be provided.
Please bring a favorite quote or poem or song lyrics to use for practice.
Bring your scribal kits if you have them and feel free to bring any projects you may be working on.
Please rsvp by Friday 2/10 so we can give the coffee shop a headcount. to RSVP email me at 168783@members.eastkingdom.org
Garb or Historical Costume is not required.
Health acknowledgement
Although the SCA complies with all applicable laws to ensure the health and safety of our event participants, we cannot eliminate the risk of exposure to infectious diseases during in-person events. By participating in the in-person events of the SCA, you acknowledge and accept the potential risks. You agree to take any additional steps to protect your own health and safety and those under your control as you believe to be necessary.
Lada Monguligin
pronouns: she/her/hers