The Crown Province of Østgarðr will host a public demonstration at Eternal Con on August 7-8, 2021 at Hofstra University in Nassau County in Long Island. Interested in the SCA? Attending Eternal Con? Come to the demo to find out more about us and to meet some of the members of the Crown Province.
Information about the convention can be found at https://eternalcon.com/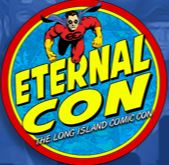 Interested in Being an SCA Demonstrator/Participant?
SCA members and participants from Østgarðr and the surrounding area are welcome and encouraged to come demonstrate their skills and arts for the public.
The demo organizer is Østgarðr's knight marshal, Lord Ervald LaCoudre Edwardson the Optimistic. If you are interested in being a demonstrator on either or both days of the demo, please reach out to him via email at knightmarshal@ostgardr.eastkingdom.org.
Demonstrators may arrive as early as 8:30 AM to help set up. The SCA outdoor demo will be in sight of the entrance cue for the convention, so we want to be ready early. We can entertain and promote to that line. Details about passes, parking, etc. are being resolved this week.
Lord Ervald will be there both days as a heavy-list fight marshal and will run a fighter practice on both days. The outdoor fighting field will be shared with The Brooklyn Black Company (one of the independent steel fighting teams in NYC).