The Crown Province of Østgarðr often uses a location in McCarren Park for our local fencing and armored combat practice.
For use with mapping software, use the address 390 Driggs Avenue to reach the park, located in Brooklyn between Williamsburg and Greenpoint.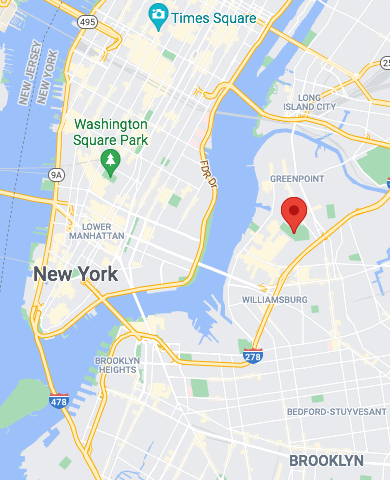 We generally meet by the cluster of trees on the right foul line of the third ballfield, close to the center entrance from Driggs Avenue.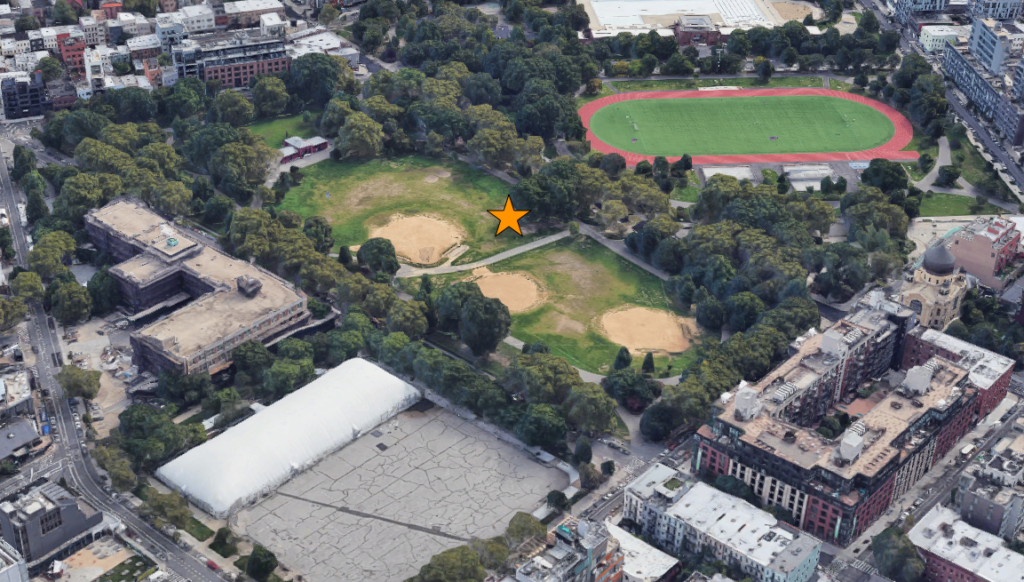 There's often parking space available along Driggs Avenue near the practice site, or around the outer edge of the park along Bedford and Lorimer. There are also commercial parking lots along N 12th Street that charge around $10-15 for the evening.
The L train's Bedford Avenue stop and the G train's Nassau Avenue stop are both about seven blocks away, or a third of a mile walk.