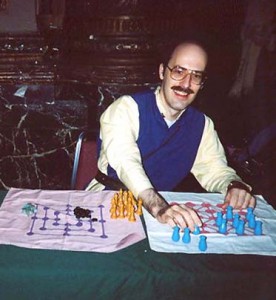 Primero, the Northpass Way: simple rules for a confusing period card game. By Master Richard the Poor of Ely.
More articles and links to come; watch this space!
Games Day, One Sunday a month, or thereabouts:
Once again, it's Baroness Johanna's pleasure to open her home at 658 53rd Street, Brooklyn, feed those who come, and have people playing games, talking, working on small projects. These gatherings are also posted to the local email lists.