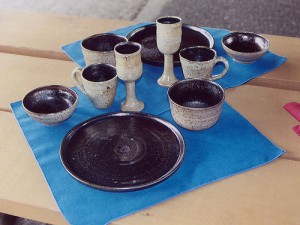 The Crown Province of Østgarðr has become highly renowned within the East Kingdom for the skill and productivity of its brewers. This page will showcase some of what they do; if only we could put virtual-reality smells and tastes into a web page….
To subscribe to the East Kingdom Brewers' Email List, visit groups.yahoo.com/group/EKBrewers. The group is restricted to avoid spam, so you'll need to request admission to the group.
A reminder: Please sample the handiwork of these and other brewers and vintners responsibly and in moderation. If you're at an event from which you need to drive home, make sure there's a designated driver. We want to see you at the next event too….
---
Copyright statement
Worked-out versions of medieval recipes are the intellectual property of their creators. If you wish to reprint any of these recipes, please include the creator's name and send a courtesy copy of your publication to the creator. If you reprint the medieval originals, please include all the relevant bibliographic information; the recipes are in the public domain, but many of the translations and editions are not.